Your Little Ones Will Love Our TWO Tuttle Toddlers Book Series!
Our 3-book ABC series, and our 3-book 123 series, each feature colorful, simple introductions to economics and liberty principles for fun, early learning.
Join the Tuttle Toddlers on their learning journey as they learn the ABCs and 123s of some really important topics! 
(And scroll down to see sample pages!)
The Tuttle Toddlers Books have Two Series: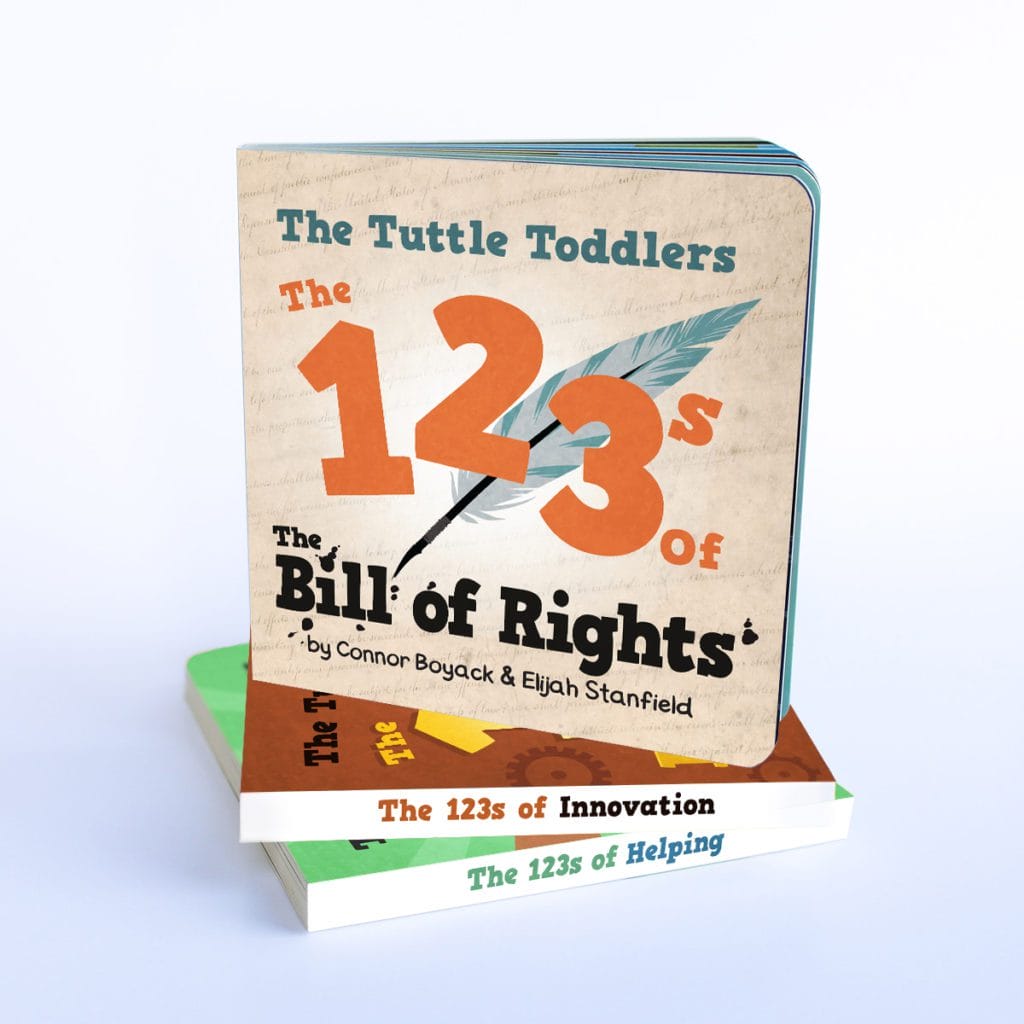 These extremely cute (and highly educational) board books cover three ideas: innovation, economics, and the Bill of Rights. Each book walks through the numbers 1-10 to introduce new words and their definitions, alongside some cute illustrations!
Our original series covers three powerful topics: economics, liberty, and the American Revolution. We break down these complex ideas into simple concepts with entertaining illustrations so your little one — and you— will learn and have fun together!
Here are some sample pages of the books
Here are some sample pages of the books
100% Unconditional Money Back Guarantee
Don't like the books? We'll refund your money and you keep them. No questions asked. No risk on your end.

Order the 123 set for only $19.99
Order the ABC set for only $19.99
Proudly Serving 500,000+ Families
Our books bring families together, educate, and inspire.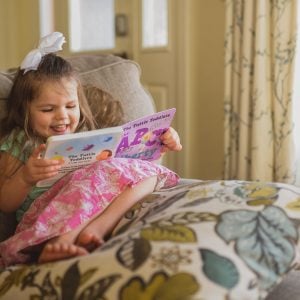 Families LOVE the Tuttle Twins!
See what parents just like you have to say about the Tuttle Twins books!
"For years, I hoped to find books like these. My frustration finally ended when I came across a Facebook ad for the Tuttle Twins books, and my kids are SO happy I bought them!"
"My son doesn't like to read, but he devours these books over and over again. Kudos to Connor and his team for finding the secret sauce to get my son interested in learning."
"Forget 5-11 year olds… when I read these books to my kids I learned all sorts of stuff nobody ever taught me. Now my kids and I have some awesome discussions together!"
See what children have to say!
Connor Boyack is founder and president of Libertas Institute, a free market think tank in Utah. Named one of Utah's most politically influential people by The Salt Lake Tribune, Connor's leadership has led to dozens of legislative victories spanning a wide range of areas such as privacy, government transparency, property rights, entrepreneurship, education, personal freedom, and more.
A public speaker and author of over two dozen books, Connor is best known for The Tuttle Twins books, a children's series introducing young readers to economic, political, and civic principles.
Connor lives near Salt Lake City, Utah, with his wife and two homeschooled children
Elijah Stanfield is owner of Red House Motion Imaging, a media production company in Washington.
A longtime student of Austrian economics, history, and the classical liberal philosophy, Elijah has dedicated much of his time and energy to promoting the ideas of free markets and individual liberty. Some of his more notable works include producing eight videos in support of Ron Paul's 2012 presidential candidacy. He currently resides in Richland, Washington, with his wife April and their five children.